SensDesk.com is paid portal for all HW group devices
Administration and remote device management
Monitoring of HW group´s devices and sensors (graphs, alerts, device management)
Paid for defined time period
All sensors in one screen
Graphs of historical data (limited by subscription plan)
Email alert when sensor value exceed defined range
Email alert when device disconnected for more than 30 min
Easy migration of devices to another SensDesk Technology based portal
Subscription plan limitations
Date of expiration - when will expire you paid subscription
SMS Alerts & Phone calls - How many SMS messages / Phone call alerts you can realize within one month from one Team (company) account
Dashboard limit - How many unique dashboards (data overviews) you can have
Device limit - How many devices you can have connected to one user account
Log limit (days) - How many days are saved your history data (shown in data listings / graphs, ...)
Multigraph limit - How many unique graphs with more than 1 value you can have / use in PDF reports 
PDF Reports limit - How many unique reports you can generate
Users limit - How many different users can have access to one Team (company) account
Mobile App
Open API

XML - Download all sensor data in the user (team) account in .xml file.
SNMP - Real all sensor data in the user (team) account using SNMP v1/3 from any Open NMS system.
---
Other SensDesk Technology based portals
Portal providers: Several service providers of paid services with their own Portal
>> List of Portal providers
 
SensDesk.com: is public paid portal service from HW group.
SensDesk Technology

Several portals using the same technology by HW group
Portal can be SaaS on the public address
Portal can be used as on Premise installation for offline project (LAN sensors only)
Devices can be easily migrated inside the ecosystem
>> SensDesk licences (HW group website)
>> SensDesk Technology - Portal overview (HW group website)
Sensors & Detectors you can connect to the portal
Temperature sensor (°C, °F, °K)
Relative Humidity sensor (%RH)
AC/DC Voltage sensor (V)
AC/DC Current sensor (mA)
Power sensor (W)
Energy sensor (Wh)
Pulse counter sensors (pulses)
Water consumption sensors (m3)
VoC sensor
CO2 sensor (ppm)
Water Leak Detection system
 
Water Flood detector
Open Door/Window detector
Smoke detector
External power detector
Vibration detector
Light detector
Gas detector
Motion detector
------------
Main features
SensDesk works with HW group monitoring devices and sensors.

All sensors in one screen

Graphs of historical data (2 years)

Central Device Management

Central alerts management (E-mail, SMS)

Voice calls to your mobile phone (critical alerts)

All values available in Open API, XML, SNMP (v1/v3)

PDF Reports (every week/month)

Device disconnected alarm in 30 min

Multigraph functionality (°C, %RH in one graph)

3 standard tariffs + custom pricing (ask for more)

Activation of external siren (DO - relay) based on sensor value range

Easy adoption of SD/NB devices in 30 seconds
---
What can I do with SensDesk?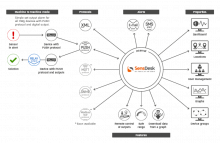 Remote monitoring
    You can monitor temperature, humidity, power consumption, battery voltage, intrusion, smoke, motion,
    water leaks and many more. Monitor and control your business and properties remotely.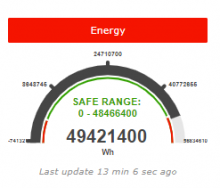 Event alerts and advanced alarming
     Create a safe range for your sensors and get alarmed over SMS, phone calls, or e-mail. All events are logged       
     and reported. More safe ranges are available.

     History and Log database
     Check the history of values and events for the last two years and export reports and graphs.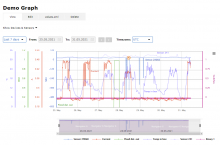 Reports, Graphs, and Multigraphs
     Generate automatic reports and see all data in graphs with visible safe range limits. Recorded data can be as XLS,
     CSV, PDF, JPG, SVG and more.
                 
      Remote output control on different locations
      Any device with output can automatically respond to alarms from any sensor. Automated conditions and manual
      output control is available.

     Connect to 3rd party system (Open API)
      Send your SensDesk data to other applications and third-party systems using XML, MQTT, SNMP or Modbus/TCP.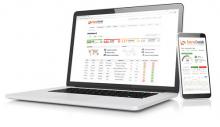 Have your own monitoring portal
       Ask for your own SensDesk IoT portal and run it on your server. Contact our sales team.
---
Sensdesk versions
Choose the Sensdesk version which is the most suitable for you:
• SensDesk.com – service – monitoring web-based service with suitable subscription plans for every requirement
• SensDesk PRO – license - for monitoring IoT projects
• SensDesk DC – license - on-premise, for our distributors who wants to provide SensDesk as a service to their customers
| | | | |
| --- | --- | --- | --- |
|   | SensDesk.com |     SensDesk PRO     |   SensDesk DC   |
| Use | | | |
| Devices |  Up to 25 / custom up to 99  | | |
| Teams | | | |
| Users | | | |
| Fees / annually | | | |
| Automatic Updates/upgrades  | | | |
| SMS using Twilio | YES (see subscription plans) | | |
| Own SMTP server | | | |
| Runs on a private network  | | | |
| Support | | | |
---